Damp Proofing
Damp is the presence of moisture in the structure of a building. It often presents itself as patches on walls, bubbling paint and rotting skirting boards. It is a common problem in homes and buildings across the UK, affecting approximately 6% of all buildings and 38% of rented accommodation.
If you require professional damp treatment, then our damp proofing specialists are here to assist you. We are Properla certified installers. We cover Dorset, Hampshire and London Area. Our experienced surveyors will provide you with a treatment plan to remedy it.
To find out how we can help you today, please get in touch with us by calling 01202 737 723 or complete the contact form to book a survey.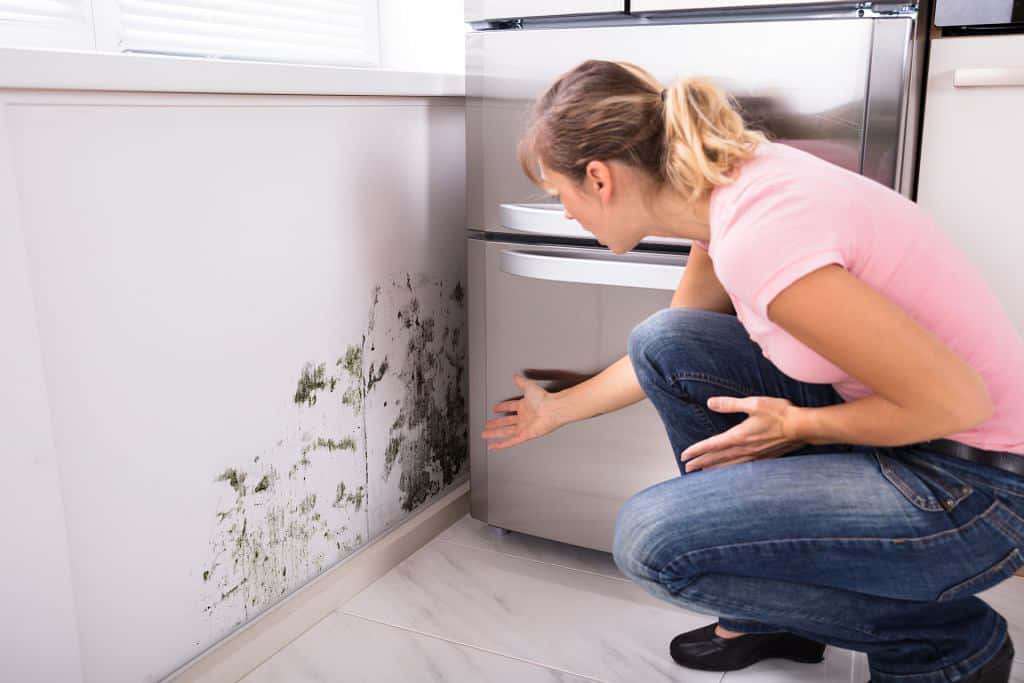 Damp is caused by water exposure which in turn can be caused by rain, leaking pipes, bad ventilation and more. Issues with damp in the home occurs when the moisture travels laterally from your external walls to your internal walls.
There are three kinds of damp: Condensation, penetrating damp and rising damp. Condensation is the most common type of damp. It is caused poor ventilation and an excess of moisture in the air.
Penetrating damp, also known as "rain penetration" is the build-up of water ingress through the walls, roof or windows. It especially effects buildings in coastal areas due to the wet and humid climate, but can occur in any part of the country. When it is wet out, the moisture penetrates tiny holes in defective brickwork, cracked pointing, blocked weep holes or defective seals. During the colder months, water can get into cracked brick, freeze, expand and then thaw, allowing more water in and gradually making the problem worse.  It can occur in any building but is more common within older buildings. Once damp has infiltrated the home, cold damp spots cool the walls down and your home loses heat, leading to even more damp. Damp and humidity indoors are perfect conditions for mould to grow.
Rising damp is less common. It refers to when moisture travels up from the ground and through the walls. It is caused by bricks containing tiny tubes which effectively suck up water from the ground. When this happens, salt is washed out of the brickwork and will eventually build up, stain and crumble the walls, showing signs of wear and tear.
If you are experiencing symptoms of damp you need to investigae the source of the problem in order to use correct treatment. The incorrect treatment can exacerbate the issue as the damp and mould will quickly come back. If the source is external, you are likely to be affected by penetrating damp.
potential damp consequences
The health implications of living in a damp home are many and varied. Prolonged exposure to indoor dampness has proven to reduce lung function and cause chronic health problems. Damp or humid conditions allow the fungus black mould to grow. Black mould can vary in appearance, depending on how serious the infection is. Black mould produces spores which allow the continuation of mould growth. These spores can cause various allergic reactions.
If damp is not prevented, black mould can grow on your walls and ceiling. Moulds can produce toxic substances that weaken your immune system. It can also trigger asthma attacks, respiratory problems and infections, cause rashes on your skin and give you cold-like symptoms. In a worst case scenario, living in a home with mould can lead to death. Babies, children and elderly are even more sensitive to the implications of damp, as are those with a weakened immune system, such as people undergoing chemotherapy.
Recent research also points to that living in a damp and mouldy home can cause depression. Not only does damp environments contribute to mental stress and worrying but mould toxicity, a condition that occurs when mould toxins accumulate in the body, can cause brain fog, anxiety and insomnia.
Damp proofing brickwork on your property is therefore incredibly important.
A wet and damp home will not only endanger your health but will also rank up your energy bills and give your home a musty smell. Another consequence of damp is wet rot. This can occur when damp is confined to one area of timber. Wet rot is known to weaken structural timbers and lead to structural damage if left untreated. The longer you go without preventing damp, the more likely you are to spend a large amount of money, trying to correct the problem.
Not having a damp proof home can cause unsightly wet patches on your walls and black mould spots on floor and ceiling. Salt from rising damp can erupt through the paint and blow the plaster. Mould can also cause cracked tiles and warped- and off coloured walls. Having an ongoing struggle with damp, mildew and mould could bring down the value of your property.
Are You Having Problems With Penetrating Damp? CALL OUR SUPPORT​
how to stop damp coming through walls?
You will find the solution in damp proofing your external walls. External damp proofing eliminates penetrating damp and prevents mould from forming inside and outside of your home. ProPERLA Masonry Crème is a clear, super hydrophobic (water repellent) brick waterproofer that insulates your home with an invisible barrier. It helps prevent salt efflorescence, frost damage, sulphate attack and discoloration.
ProPERLA Masonry Crème reduces water absorption and penetrates the surface with up to 17mm, preventing erosion and cures brick and stone efflorescence. Whether you live in a costal home or in colder climates, this highly breathable one-coat protection will shield your house from frost attacks and horizontal rain without altering the appearance of the substrate.
advantages of damp proofing exterior walls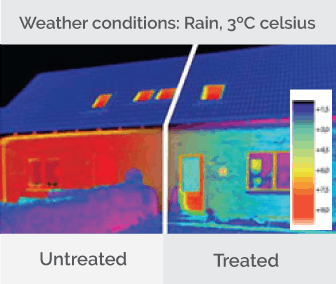 A dry exterior will help keeping your internal walls dry and stop condensation from forming. Damp proofing your brickwork with Properla Masonry Crème or Facade Coating lets you enjoy the comfort of a safe, dry and damp-free home. You can use it on a range of substrates including brick, stone, concrete and sandstone. A dry home is safer, more comfortable and saves you a small fortune on energy as you don't need to keep the heating on as much. Hindering damp from infiltrating your home will prevent serious damage to your property and will save you money in the long run.  To find out more, please visit our product page.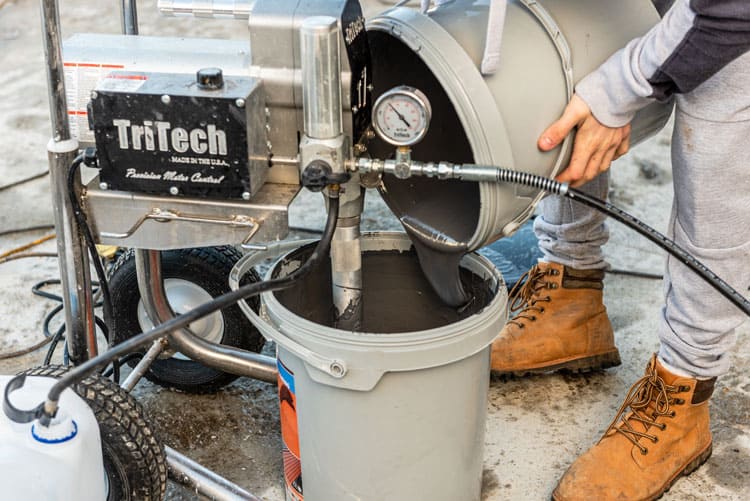 ProPERLA Masonry Crème, as well as Facade Coating, creates an invisible insulation barrier for single skin buildings and those built with a cavity. It has been proven to help retain heat in walls and reduce heat loss. Learn More.