Conservatories Extensions
Conservatories Extensions
Conservatories Extensions
Kola Construction offers a wide variety of affordable and beautiful conservatories. Would you like to extend your home, we have many different styles and colours available that will suit any taste. We also offer traditional glass and polycarbonate roofing options that are less costly but still provide the same benefits in terms of insulation, UV rays protection, security from intruders, etc. Whether you need new construction or just a replacement conservatory roof, Kola Construction can help!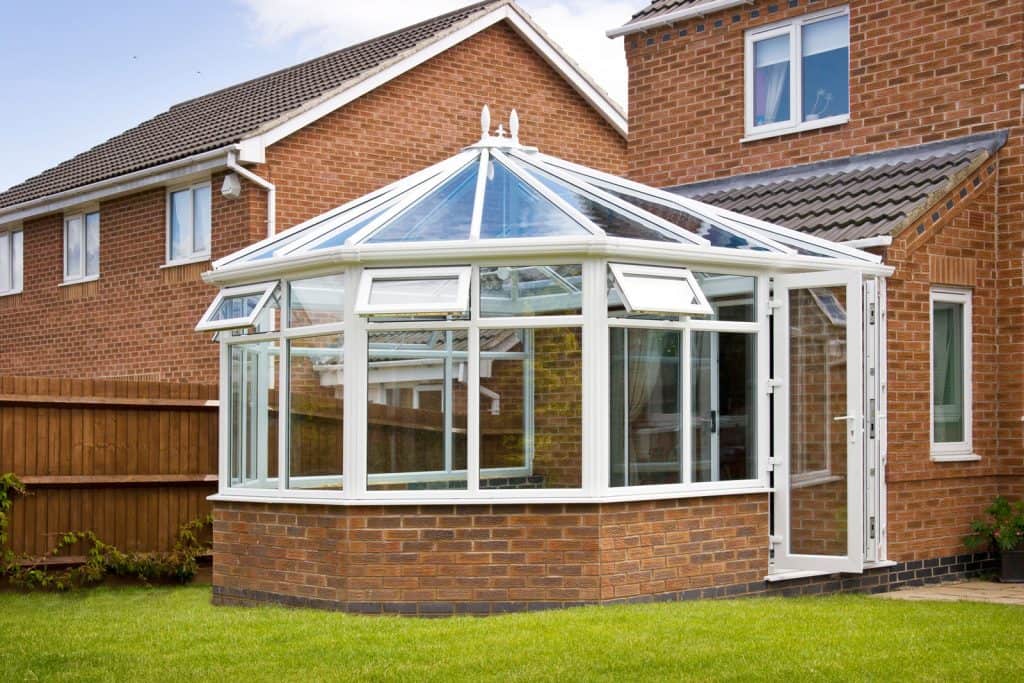 Conservatories Extensions
When it comes to home extensions, a conservatory is an excellent option because it can add space and style. A conservatory design house extension will create an open plan living area, often with French doors opening onto a decked garden area. This type of extension is in contrast to many older house types- whether you are looking to give your home a new look or gain more space for yourself and your family, we offer the best conservatory home extensions. We have over 20 years of experience designing and building conservatories that suit any house style. Therefore, no matter what design you choose, they provide warmth and security. If you're interested in learning more about our services or want to get started on your project, contact us today!
Orangeries are a stylish and contemporary way to add extra light and space to your home. They provide more glass than conservatories while still maintaining that modern look. If you're thinking of adding an orangery to your home, get in touch with us for a quote – we would be happy to help!
Solid Roof Conservatories
Solid roof conservatories can be a great way to add extra living space to your home. They are more thermally efficient than traditional polycarbonate or glass conservatory roofs and can be enjoyed all year round. If you're interested in adding a solid roof conservatory to your home, please contact us for more information.
Are you looking for a conservatory extension but don't know where to start? CALL OUR SUPPORT​
Conservatories Roof Replacement
Replacing your conservatory roof is a great way to update an ageing conservatory or improve one with poor heat retention. Our replacement roofs are available in various designs and glazing options so that you can find the perfect style for your property. Our conservatory roof replacement service is a perfect way to improve your existing or ageing building. Get in contact with us for a no-obligation quotation.
Adding a conservatory to your home is a great way to increase your property's living space and value. The uPVC conservatories are made to last with low-maintenance, durable materials that will look great for years to come. Choose from various styles and colours to find the perfect addition to your home. If you need help deciding on the type or size of your new conservatory, our team can help you design the perfect addition for your needs.
What are the benefits of a conservatory extension?
Do you want to add value and natural light to your home? A conservatory extension is a great way to do so. Conservatories come in many shapes, sizes, and colours which means there's one for every property. Whether it's a small or large addition that you desire, we have the perfect solution waiting for you. You can get an in-depth design consultation from our team of experts before installation too! What are some other benefits of adding to a conservatory?
Insulated conservatories all year round
An insulated roof system can keep your conservatory warm all year round while reducing the risk of ultra-violet rays and UV degradation. Our argon gas-filled windows and double-glazed doors also help to reflect heat, keeping your conservatory comfortable in the winter months. With a solid roof conservatory, you'll enjoy an extra layer of insulation during the winter to create a cosy space all year long. Our Solid roof conservatories provide extra insulation while staying cool in warmer weather. For more information about how you can get a solid roof conservatory for your property, contact our team today!
Security
Your conservatory is a valuable addition to your home and should be as secure as any other access point. Our standard features include toughened glass, internal beading and force-resistant hinges, ensuring that your conservatory is safe and secure. Additionally, our uPVC doors and windows come with multi-point locking, anti-bump, anti-pick and anti-drill key locks, providing an extra layer of security for your home.
Added value to your home
A conservatory is a popular choice for homeowners looking to add value and space to their homes. It's also an excellent way of adding light and style with contemporary design. Kola Construction takes pride in our work, helping our clients realise their vision when choosing us as partners on such projects. If you're considering a new conservatory, let our team help you get started with your plans today! We'll provide free quotes and consultations, so there's no obligation or pressure- just peace of mind knowing it can be done right by working with professionals who know what they're doing. Let us show you how easy it is to make this dream a reality!
Kola Construction manages all of the small stuff.
Planning permission
In most cases, adding a conservatory won't require planning permission. However, if your conservatory does exceed the regulations set by your local council, don't worry – we'll apply for planning permission on your behalf. We will keep you up-to-date every step of the way. So why not give us a call today and find out more about our range of conservatories? We have something to suit everyone, whether you want traditional or contemporary design.
Roof options
The choices can be overwhelming when it comes to roof options for your conservatory. Do you want traditional tiles, replica tiles, glass roofs, or solid panels? What colours and combinations will create the modern look you're going for? Our team of experts is here to help make the decision easier. We'll work with you to choose the right roof for your needs and preferences and make sure it's installed correctly so you can enjoy your new conservatory space for years to come.
Design consultation
Design consultations are a great way to get started on your conservatory project. Our team will work with you to understand your needs and design the perfect conservatory for your home during the consultation. We have a wide range of materials, sizes and features available, so you can be sure to find the perfect option for your needs. Let us help you design the ideal space for enjoying your conservatory!
Kola Construction is committed to delivering quality conservatories that will stand the test of time. That's why we offer up to 15-year sealed unit warranty on all our conservatory services, as well as free surveys, for your new extension. With these qualities in mind, it should be no surprise that Kola Construction has been one of the leading suppliers of home improvements since 2014! If you are interested in learning more about what sets us apart from other providers or want to speak with someone about how much this investment might cost you financially today, please don't hesitate to reach out. We would love nothing more than to work together with you to have peace of mind.