We have all had or heard experiences with traders; who have appeared at our doorstep with some tarmac that was 'leftover' from another site. Unfortunately, the traders who poured the aggregate had no clue as to what they were doing. 
Since then new forms of driveway installation have come through the cracks of the tarmac paving system and sprouted an array of different companies specialising in various forms of overlay installation and some of them in more than one type of installation for your drive.
Any person considering lay down a resin bound driveway footpath process of straightforward and stressfree. Therefore please do some research to make sure you get the correct installer to demonstrate a track record of providing solutions and excellent service for its customers.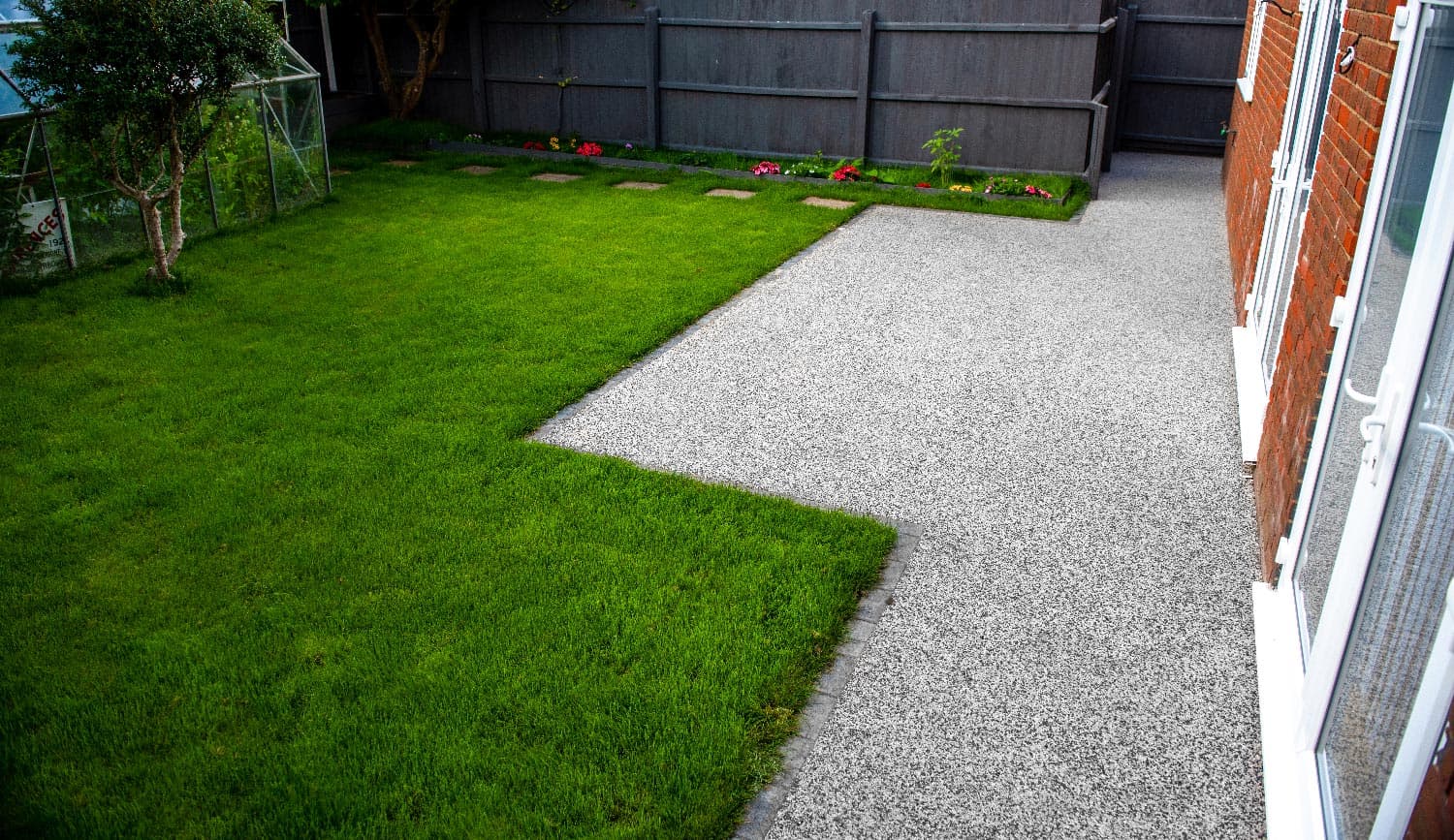 How long does it take to lay a resin bound?
Depending on the Size of the area and whether in excavations needed a straight line with a system down prior that's able to accommodate a resin bound platform on top could take between three and six hours depending on the Size. If an excavation and preparation is needed, then it may take about three days before the finished product can be shown and used.
Is there a guarantee in place?
Our company provides a ten year guarantee on all its resin bound systems. A commendable company who was also laying down resin bound systems will offer a five year guarantee. The guarantee covers you against: Loose stone, Cracking, Damage from Uv, Degrading Colour, Change Frost damage.
Are samples of the resin provided?
On the initial quotation basis, when the company comes out to do the non-obligatory quote. The surveyor who will come to see you will have with them a sample case allowing you to pick and choose from an affiliated resin provider the colourways that could be offered for the property.
Is there any technical advice available?
Persistence, permeability suitable dates and blends. Specifications sheets should be readily available.
What's the weather conditions do they install in? Resin bound to be installed in dry conditions with a minimum temperature is 0°C and rising installations take place within the window is four hours of dry weather.
How do I know the base that's been put down is suitable?
The surface needs to be dry and clear of loose material or dust. Resin company who takes pride in their work will clean the underlay and make sure that it is set flat and smooth before laying upon it the resin bound. Resin can be laid over both new and existing surfaces such as grid structures, Crushed rock, asphalt and concrete.
Is there a maintenance guide and after installation support?
Request a maintenance person and or technical support post installation. Any company committed to customer service also provide you with an opportunity to give feedback on experience so they can learn from it.