Dorset Resin Bound Driveways
Dorset Resin Bound Driveways, Patio & Paths
Resin bound driveways that are a permeable driveway solution made from a mixture of natural aggregates, recycled glass (stone) or marble in a clear resin. During installation, every stone particle will be covered in resin before being placed onto a stable base. Once finished, the depth of your new resin bound driveway will vary between 12mm and 24mm. We offer a great range of designs with many different colours for you to choose from. You will be able to personalise your driveway like never before. We only use UV Stable resin in our driveways, so that you can be sure that your new driveway won't change colour. With a smooth and textured appearance, these driveways are an aesthetically pleasing investment. The mix of polyurethane resin and natural aggregate creates a hardwearing surface. Our resin bound driveways are designed to be crack-resistant and low-maintenance.
Dorset Resin Bound Driveways Before & After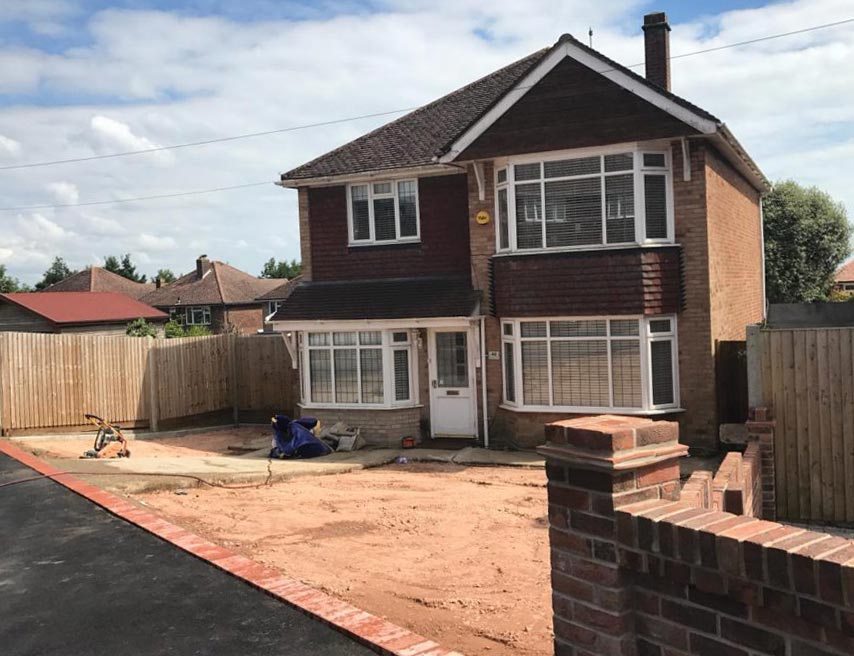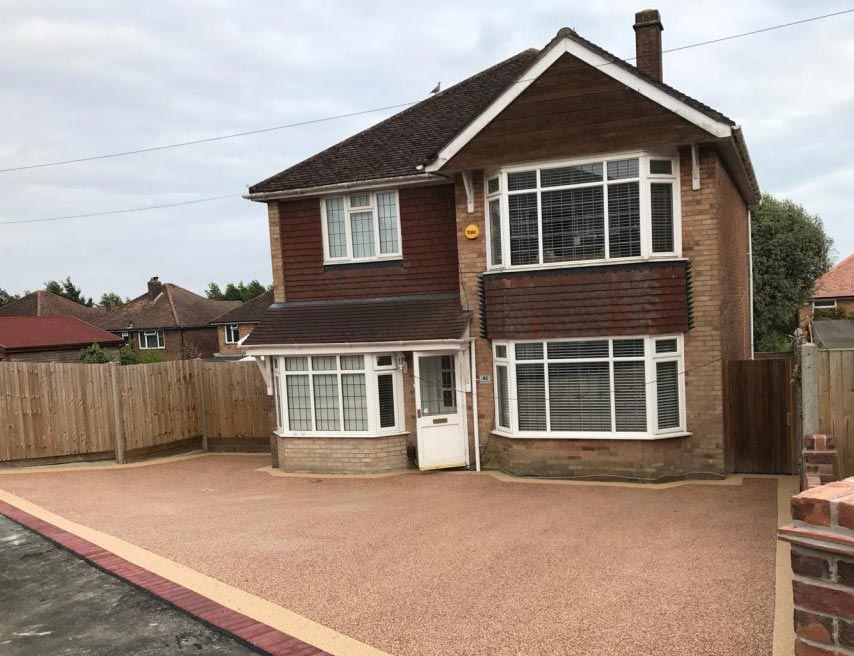 WHAT IS RESIN BOUND SURFACING?
Resin-bound paving is a mixture of aggregate stones and resin used to pave footpaths, driveways, etc. It is a permeable paving solution. It is a flexible surfacing material, so is resistant to cracking. the system is mixed on site and cold applied, using a high-quality clear resin binder to coat the aggregate particles prior to laying.
Unlike resin-bonded surfacing, where a thin layer of resin is applied to the surface and then the aggregate scattered on top (which can then become loose over time and is impermeable), resin and aggregates are thoroughly mixed together prior to laying, ensuring that the aggregate is completely coated and so providing a totally bound surface. As a result, a resin-bound surface is more durable and requires less maintenance – it needs to be swept or power washed at least twice a year, to avoid the buildup of detritus and prevent the growth of moss or algae.
Resin bound paving is a fully permeable paving solution which allows water to freely drain through the surface. Meeting the requirements of sustainable urban drainage systems(suds) standards, this helps to prevent standing water and largely eliminates surface water runoff.
Resin Bound Residential Patio Paving
What defines a garden? A garden is a space crafted to allow for relaxation socialisation and entertainment outside the house in an enclosed comfortable space. At Kola Construction we can make your garden a dream come true, bringing all aspects into one area designed to be beautiful and environmentally friendly. Our resin bound patio overlay will be made to suit all tastes and lifestyles, and you can choose from a huge selection of textures and colours something that suits you. There is no limit to what we can achieve with our patio overlay services any design any colour of your choice can be installed to make it more personalised to resemble you. 
BENEFITS OF RESIN BOUND SURFACES