Composite Decking Installers
Composite Decking Installers
we INSTALL COMPOSITE DECKING
Before now, timber decking was the most common type of decking on the market. Today, composite decking has proven to be a worthy alternative, making it an excellent choice for most homeowners. This is not surprising: composite decking offers several advantages over other types of decking.
This article looks into what to know about composite decking, such as what it is, its benefits, and the available colours and styles.
If you require a professional composite decking installer, then our specialists are here to assist you. We cover Dorset, Hampshire, and London Area. Our experienced surveyors will provide you with a solution plan to remedy it.
To find out how we can help you today, please get in touch with us by calling 01202 737 723 or complete the contact form to book a survey.
What Is Composite Decking?
Composite decking is a building product made from a mix of plastic films and wood fibres. The common plastic films used in the production of composite decking include polyethene and polypropylene. With the presence of wood fibres, composite decking is stronger and resilient than regular plastic decking.
Bonding agents are introduced to have the materials held together, and the mix is heated to form the mix into board shapes, which is exposed to air to cool.
The most significant advantage of this decking to traditional decking is less maintenance, while it has a more appealing look than plastic alternatives.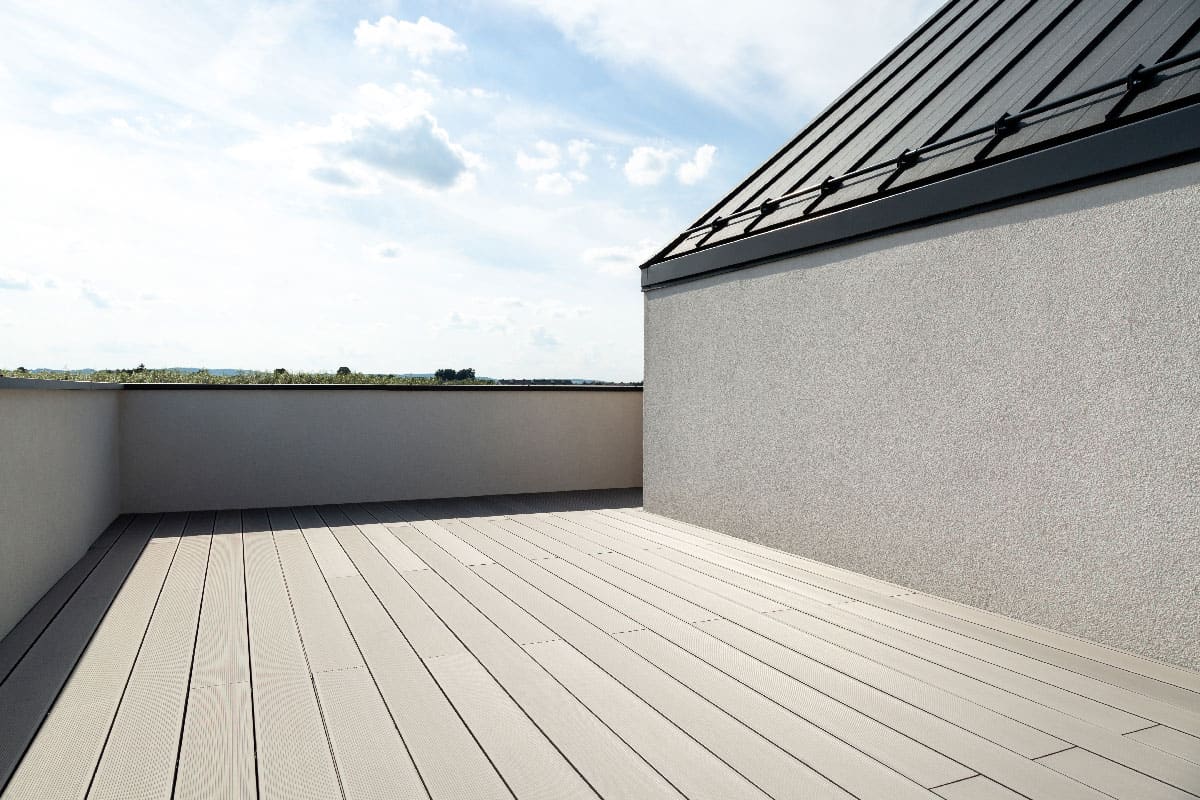 Though you might have gathered experiences about installing composite decking, it's imperative to follow the manufacturer's instructions on installing the particular product.
The hidden fastening system is more recommendable for composite decking. To start with this system, face-screw the first composite decking board to the house. Follow this with screwing a hidden fastener clip to each joist. Continue by sliding the next board's groove into the clips and tighten it with a rubber mallet.
Thermal expansion is a great factor to always keep in mind when installing composite decking. Since the composite decking boards are made of plastic, they are susceptible to shrinking during summer. As such, proper spacing is necessary to ensure they can shrink and grow as they heat and cool.
One challenge often faced with composite installation is mushrooming, and this is a result of some composite materials pulled above the surface during installation. The best way to eliminate this is to use reverse thread screws for face-screwing composite decking. If using this doesn't eliminate the materials pulling out to the surface totally, you can use a hammer to level the surface.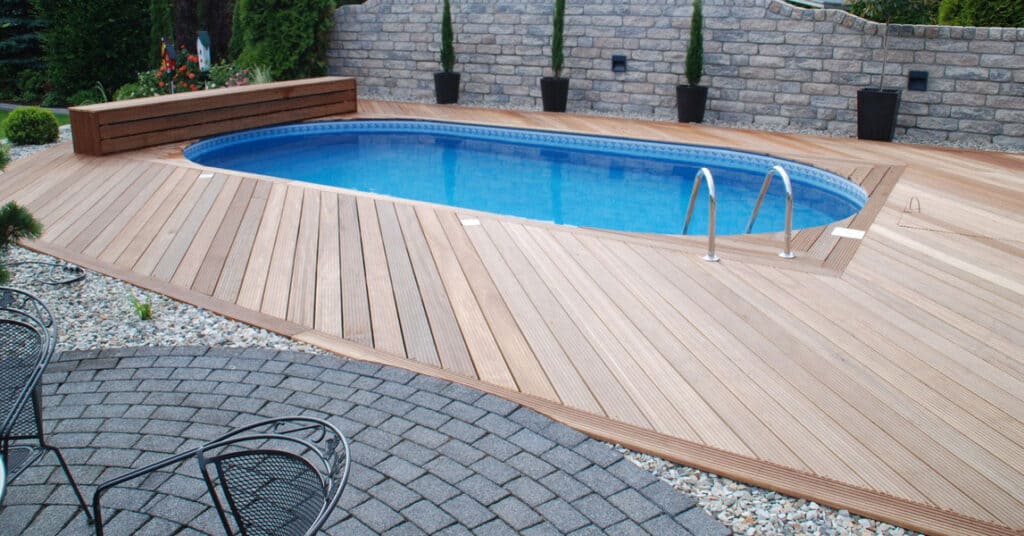 Common Mistakes to Avoid During Composite Decking Installation
Again, composite decking is a great choice for the afore-listed benefits. However, the level of experience of the composite decking installer chosen says a lot about what to expect from your decking. Even when you choose the best composite decking but an inexperienced installer, your decking won't perform to expectation.
Here're two common mistakes installers make that you should ensure your composite decking installer doesn't make:
Too much weight is not often the culprit why decks fail prematurely. Decks don't serve up to their lifespan due to incorrect fastening of the deck's ledger board to the frame of the house. Hence, it's important to ensure that this installation is correctly done.
How a ledger board is attached to the house is also an important factor in the performance of composite decking. Lag screw heads are important for a strong attachment. As such, if simple screws and nails are used for attaching the ledger to the house, it's necessary to call an installer to first fix the issue before going on with composite decking installation.
Benefits of Composite Decking
Low Maintenance: Again, composite decking requires less maintenance, which makes it a better option than traditional wood decking. Forget about seasonal painting wooden boards.
Though composite decking is not the cheapest on the market, these benefits and others are enough to make it an excellent worth for its price. Keep in mind that with less maintenance, you have more time to focus on other aspects of upkeeping your space.
Composite Decking Colors and Styles
Composite decking is available in different colours, and each manufacturer has an array of colours and styles. Here are the most common composite colours you would find on the market:
Light brown decking is the most common decking colour. This colour is popular for its versatility is suitable for both contemporary and traditional looks in the garden. Light brown decking can be complemented with dark brown borders to give a picture frame effect.
Another common composite colour is dark brown, which is mostly known for its sumptuous and rich appearance. Hence, if you cherish beautiful appearances, dark brown composite decking might be an excellent choice for you.
You can use light grey composite decking to brighten up shaded areas of your garden. You can also use it for areas where you want your brightly coloured furniture and features. The composite decking will serve as a neutral base for these purposes.
This colour particularly will add a sultry look to your garden. Dark grey decking is more suitable for areas to place lighter colour furniture.